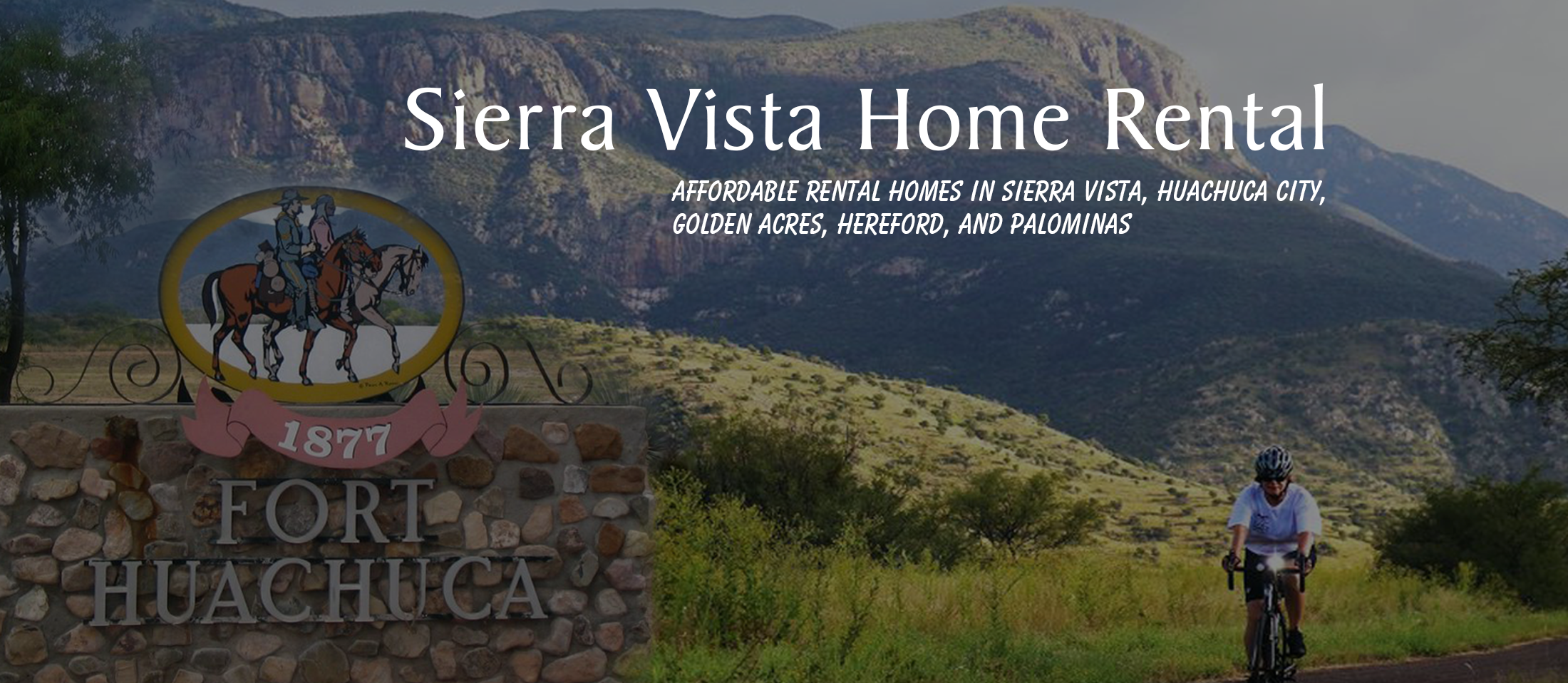 Thank you for visiting Sierra Vista Home Rental.  We want to be your source for good quality, well-priced, affordable homes in the western Cochise County, Arizona region.
We are a new "Mom and Pop" operation, founded in 2021, and operated by a local not-so-retired couple.  We own all the homes we rent, and try very hard to keep them nice.  As we remodel and update the homes, we ask ourselves, "Is this somewhere we would want to live?"
We offer good quality, well-maintained single family and manufactured houses at excellent prices.  Currently, we have 12 total rental homes, located in Sierra Vista, Huachuca City, Golden Acres, Hereford, and Palominas.
Our goal is to attract and retain good tenants.  We work hard to provide our guests a safe and clean property.   We do a thorough inspection at least once per year.  At that time, we can discuss maintenance needs, or you can submit them any time through the maintenance request feature at avail.co
Our leases specify which utilities are included in the rent, and which are your responsibility.
We do not collect a cleaning fee or cleaning deposit.  We trust that you will leave the unit as clean as you received it.
And while we MAY allow pets (limit 2 total, cats and/or dogs, at our discretion), we also do not charge a pet fee or pet deposit.  However, there is an additional $25 monthly pet rent (per pet) that is required.
Most of our properties are rented through the Avail property management system.  This enables us to offer streamlined, professional "self management" at little cost to our tenants.   As you browse the property-specific webpages, look for the Avail link.  If the link is shown and active, that property is currently available for rent.
We offer many ways to pay your rent.  Our default method is Avail's payment system (allows you to pay from your bank account or with a credit card).  Other options we will consider under some circumstances (which will need to be especially set up for you) are:
PayPal (must be in the form of a personal payment, funded using PayPal balance or bank balance only, no credit cards allowed)
cashapp
Google Pay
Zelle
venmo
Credit card payments, powered by Square.  A 3.5% fee is paid by the tenant using this service.  Click on "Store" in lefthand menu, then click on "Sierra Vista Home Rental", and finally click on your property from the rental list, and pay your rent with a credit card.
Whether you are a military family stationed at Fort Huachuca for a little while, a civilian working in the Cochise County community, or a retired snowbird seeking winter warmth and sunshine, we have a home for you!